[Prior Research Team Lee Jung-woo]
At Tesla Autonomy Day in 2019, technology and direction were introduced with a focus on 'autonomous driving' technology. This year, as the name of Tesla AI Day, we introduced artificial intelligence technologies for full vision self-driving that have been known so far in line with the technology theme of 'artificial intelligence'.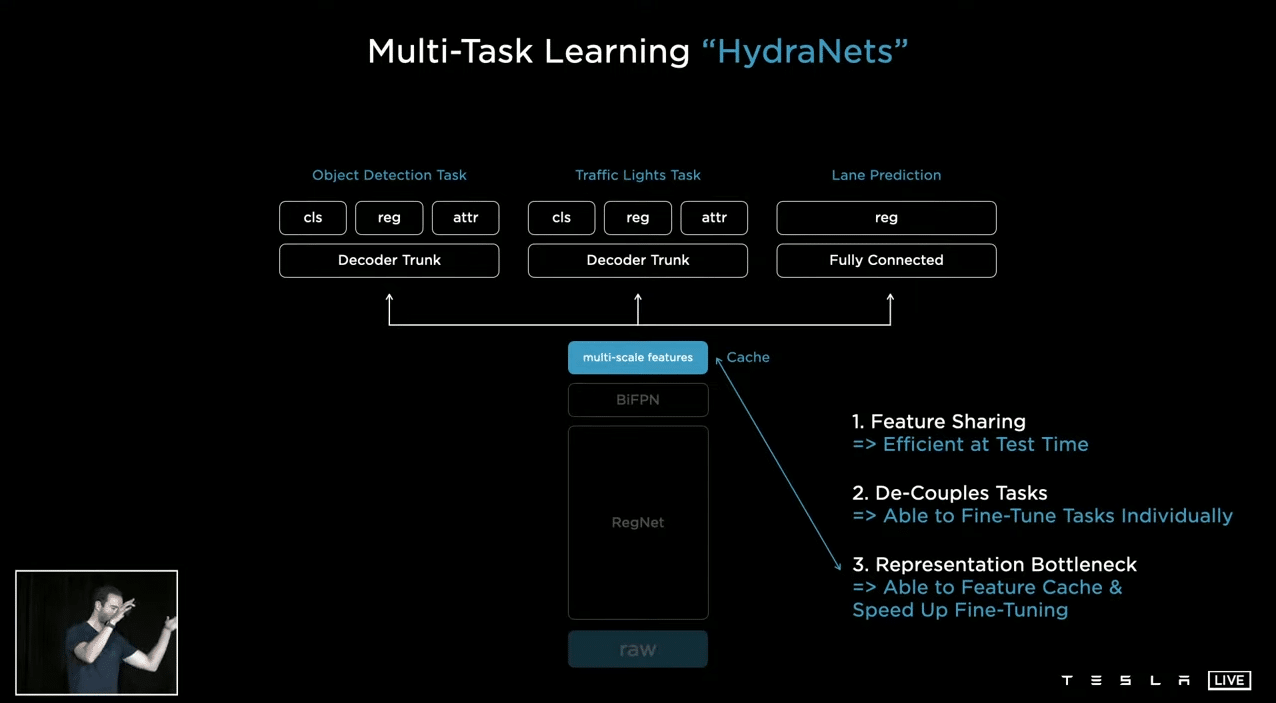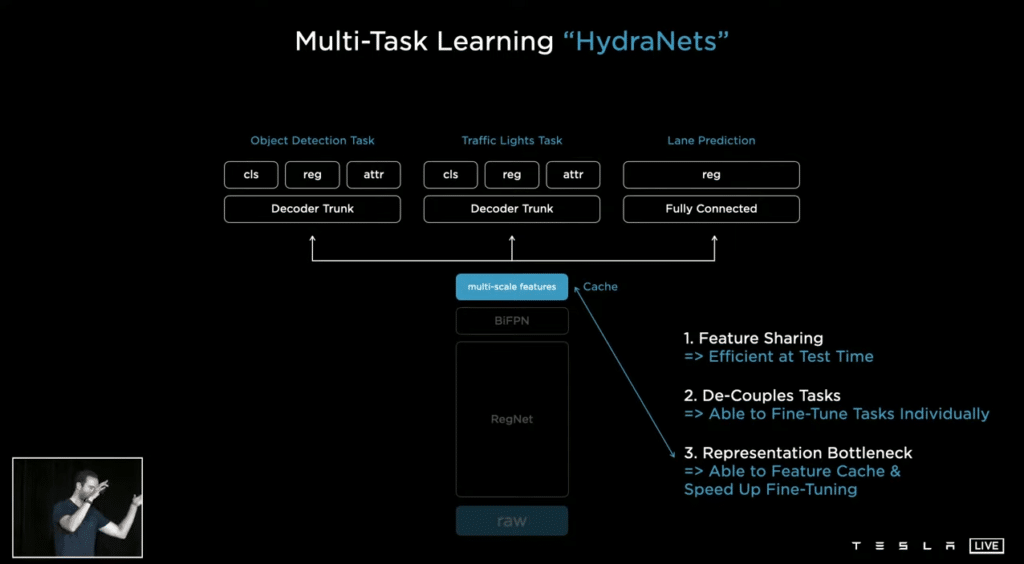 Various deep learning techniques have been developed for safe autonomous driving based on vision technology, such as the neural network structure of HydraNets for interpretation of various multi-view camera images, map prediction technology using RNN, neural rendering for simulation, and planning technology for safe driving. You can see what was used.


Two impressive themes at this event were the introduction of 'Supercomputer Dojo' and 'Humanoid Tesla Bot'. Tesla felt the need for a super-fast supercomputer for fast and efficient learning of Autopilot, and developed the 'D1 chip' with its own technology without cooperation with Nvidia. Tesla was also seen investing in securing its own semiconductor technology, just like companies that recently declared semiconductor independence, such as Google and Apple. Second, there was an introduction to the Tesla bot, which is planned for next year's prototype, talking about entering the AI robot market. The Tesla bot is a humanoid robot, and according to the open concept design, it was introduced as having a shape similar to an adult with a height of 177 cm and a weight of 57 kg. CEO Elon Musk expects Tesla bots to replace dangerous and repetitive tasks. It will be good to see how humanoid robots will come to human life in the future through the prototype model to be released next year.
Artificial intelligence technologies in the software world seem to be approaching rapidly as artificial intelligence implemented in reality. Below is the publicly available Tesla youtube AI Day link.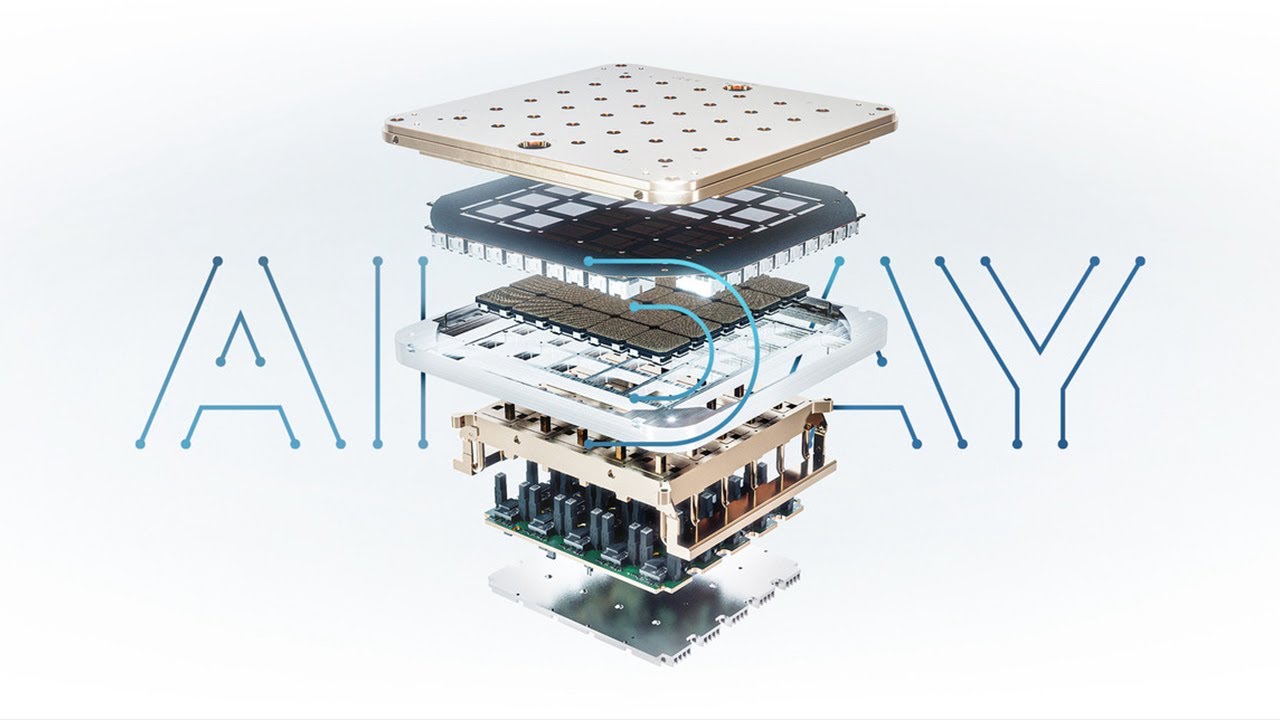 Tesla AI Day
Join us to build the future of AI → https://www.tesla.com/ai0:00 – Pre-event46:54 – AI Day Begins1:45:40 – Dojo2:05:08 – Tesla Bot2:12:58 – Q&A