[Service Development Team, Yeji Jo]
NFT X Metaverse
Since March of this year, NFT X Metaverse has been the hottest topic for tech and investment keywords.
As the boundary between the real and the virtual world is blurring, people's interest in intangible digital assets is naturally increasing as an extension of the metaverse.
How are these two keywords related?
After the term 'metaverse' was mentioned in Neil Stevenson's novel 'Snow Crash' in 1992, metaverse in the 1990s was all about experiencing games or communication spaces such as Sims, Second Life, and Cyworld. However, due to the Corona crisis, home economy (Home + Economy) activities have been prolonged, and as the metaverse platform, AR and VR related terminals, and contents have been prepared, user participation has increased rapidly. An ecosystem was created that not only watched the space from the perspective of a third party, but also created value and rewarded it as needed.
So now, as you can find in many articles, you can directly create and sell real estate and art assets in the virtual space, and claim your own non-fungible ownership of those assets with NFT (Non-fungible Token). started to arise. Therefore, naturally, the metaverse and NFT became inseparable, and there is also a prospect that these two keywords will grow into another economic ecosystem.
NFT X Metaverse with AI Art applied
So, how should the AI industry view these two keywords?
In the past, activities and assets in virtual space were consumed without payment, but as it becomes clear who owns digital assets using NFTs, I think it is important to act as a major player rather than a participant in this ecosystem.
Have you already been aware of this flow?
Among intangible digital assets, especially art content, using existing AI technology, has been continuously attempted.
First attempt in the 1960s Harold CohenI worked as this AI artist, and in the 90s, Scott Draves Wow Karl SimsIn 2018, works using GAN technology began to appear.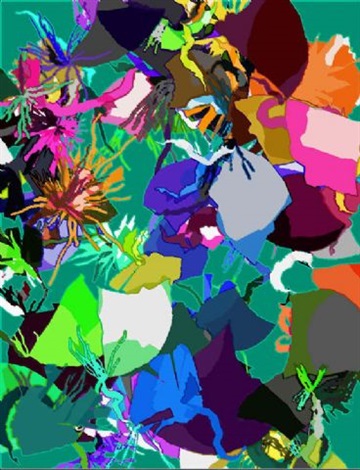 And in 2018, an artificial intelligence developed by 'Obius', a French art collection company, learned 15,000 portraits painted between the 14th and 15th centuries and used GAN technology to create a 'Portrait of Edmond Belamy'. )' became a landmark event in AI art when it was sold for $432,500 (about 480 million won) at an art auction.
Professor Harsha Gangadharbatla of the University of Colorado who studied the case said it was an opportunity to change the conventional wisdom about AI art. Existing AI works were just abstract art, and it was an opportunity to change the perspective that the representational art that expresses things realistically is the realm of humans.
It is good that the AI learns the image data I input and draws the whole process from start to finish, but can I and AI work together to create a work?
Recently, in March 2021, an artificial intelligence robot Sofia, with the help of Italian artist Andrea Bonaceto, photographed his drawing method with a camera, and then drew a portrait of himself by learning with AI technology, and sold for 700 million won.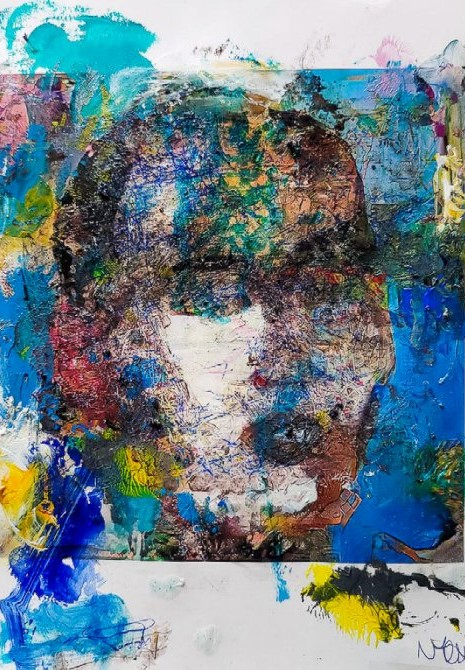 Collaboration between humans and AI Tools
Recognizing this market opportunity, tech companies such as Adobe, Nvidia, and Google are now releasing expert tools to help humans and AI collaborate.
(1) Adobe's Substance 3D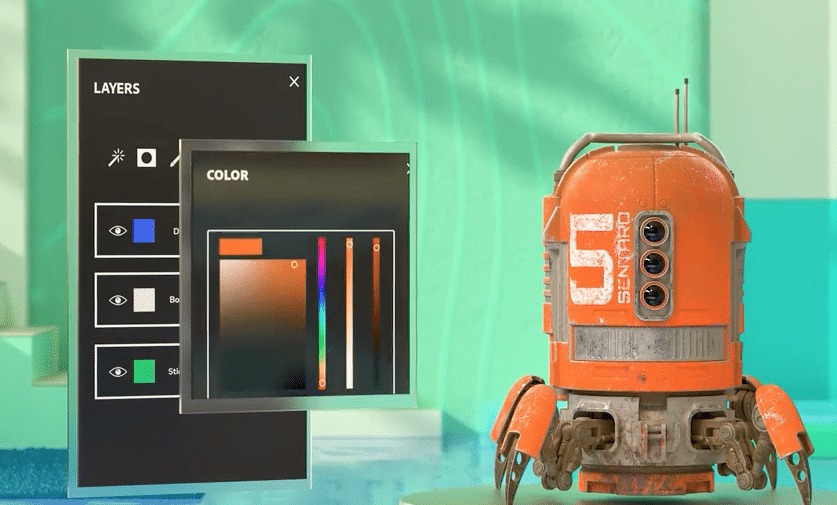 If Photoshop and Illustrator used to be 2D image creation tools, this is the first 3D professional tool that Adobe has introduced. Automatically create 3D brick objects with colors and textures from 2D images. (Example: Create a brick image as a brick building)
(2) Canvas by Nvidia
Implemented a program called GauGan for existing browsers with a program called NVIDIA Canvas. (Free beta version available for RTX GPU users) Workflow to learn more than 5 million images using NVIDIA DGX system, convert sketches to realistic images, export them as PNG and PSD files, and complete them in the photoshop.
Canvas program
Advantages
Disadvantages
– It is possible to change the shape of a sketch into a realistic image by applying the shape to 5 natural elements (mountain, river, stone, etc.), color, texture, and 9 painter styles (shape and feel of the picture).
– It is possible to express the reflection of the surroundings in the water
– Color variations of natural elements depending on the weather or surrounding environment (e.g. winter – snow, tropical night – green grass)
– If you overwrite the line, it is crushed.
– Layers do not work properly.
– Heat generation during operation
– Beta version can be saved only in low quality
(3) Google's Chimera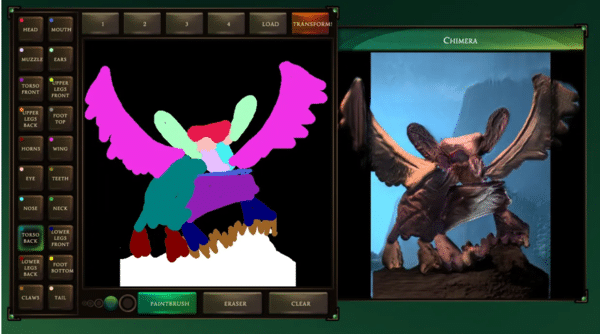 An AI tool that builds a database of 10,000+ sample monsters with ML to create monsters based on your sketches.
How about using this opportunity to create a simple collaborative art work like AI? You can also simply try it on the website below.
What if I draw a simple sketch and AI fills it in?
Similar to Nvidia's Canvas, what if you could implement a realistic image when painted with a brush?
The opportunity to create art content with AI is open to anyone. After hearing the news that the paintings drawn by Obias and Sophia, and the work of singer Grimes, Alon Musk's lover, were sold for 6.5 billion won at a digital auction, we can't help but pay attention to the value of intangible assets and their fascination. However, by repeatedly checking whether digital assets are a short-term bubble or creating a new ecosystem, above all, figure out whether the technologies related to the keywords have the potential to convert in the industry and market to which the readers belong, and think about where there are ways to utilize them. I hope it will be a good opportunity to try.